manga have been an important part of the Japan's culture for a long time. Manga is one of the most popular forms of entertainment throughout the world. You won't find anything like Japanese manga anywhere else in the world in terms of its unique graphics and stories. Manga is popular both in Japan and all over the world due to the very same reasons.
If you are a manga fan and would like to read manga online, you can find many websites that offer the latest manga editions and are free to access. There are, however, not many places in the world where you can buy these comic book series. To read their favorite manga series at any time, people often search online for free manga sites to read them free of charge.
In this article, we will share a list of the 19 free manga websites where you can easily read your favorite manga free of cost.
MangaKomi's library isn't as large as the other manga sites on this list, with only about 5000 manga. However, MangaKomi's collection is quite rare, especially when it comes to English-translated manga comics. MangaKomi is thus an excellent choice for those looking to discover previously undiscovered manga comics. You can find all of your favourite manga here, such as one piece and jujutsu kaisen.
Manganelo is also one of the best manga websites where you can get free access to millions of paid Manga comics. Whatever is available at Manganelo is free of charge. You don't even need to register to read anything on this platform. Furthermore, the website's user interface is simple and clean, making it simple to navigate for anyone. Overall, Manganelo is a great option if you are looking for a free platform to read Manga online. It is one of the most popular manga sites.
Mangakakalot is the next website on our list. It is similar to the previously mentioned manganelo website. It is an excellent platform that provides a good Manga series for free without charging a dime. The best thing about Mangakakalot is that there are no pop-up ads. This is why Mangakakalot is so popular among Manga readers who want to read Manga online.
MangaOwl is an excellent option if you only want to read English manga. MangaOwl has a massive collection of English-translated Japanese manga comics, and the best part is that they're all free. Manga comics from various genres such as action, adventure, science fiction, samurai, romance, and more can be found here. You can find some good manga comics by visiting MangaOwl's ranking list page. All of the most popular manga comics are listed here, along with their ratings. You can also search for manga comics based on their genre.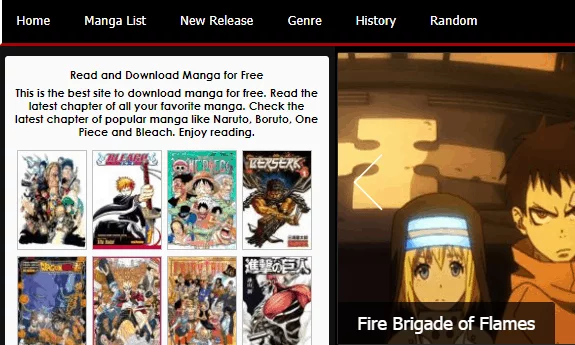 Although filled with advertisements, it is still worthwhile and engages a large number of viewers. Manga Freak's database contains a massive amount of comics. The best thing about Manga Freak is that it is not like other defunct websites that aren't updated even once a month. When it comes to uploading newly released content, this manga website is consistent. You do not have to pay anything to access or read the site's content.
Also, there is a search bar on the top right corner, which allows you to search and read your desired Manga quickly. It is undoubtedly one of the best manga sites, and we came across it.
Viz Media is one of the most well-known American manga websites, as well as a source of anime. Along with genre, the site has an age rating system that allows users to filter out reads that are appropriate for them. The company has thousands of Manga and anime titles, and it recently launched an app for the same purpose. The company controls 23% of the American anime market and is the largest graphic novel publisher in the country.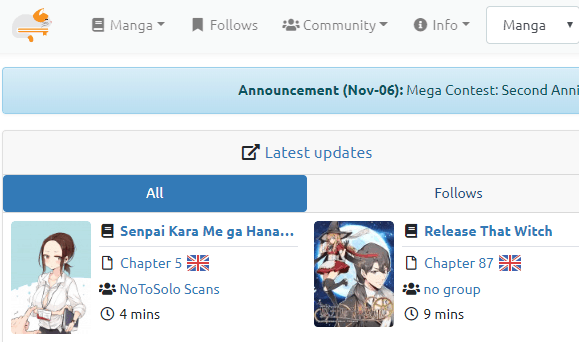 Mangadex is yet another website that provides free access to various Manga series. Mangdex, unlike other third-party sites, does not display advertisements, which is why millions of people use it as their primary source of Manga comics. It has a wide range of comics that cover almost all of the Manga genres. You can also save or bookmark your next read, but to access premium features like community forums and follows, you must sign in to the platform. The settings option allows you to change the theme as well as the language of the interface and even the chapters, which is unusual and fantastic. Mangadex is a potential source to satisfy your Manga needs if you are looking for one.
Manga Plus provides free online manga of the most recent weekly Shonen Jump issue, in tandem with the magazine's publication in Japan. They are available in both English and Spanish. Furthermore, you can read popular completed series in recent manga, such as Naruto, Dragon Ball, and so on.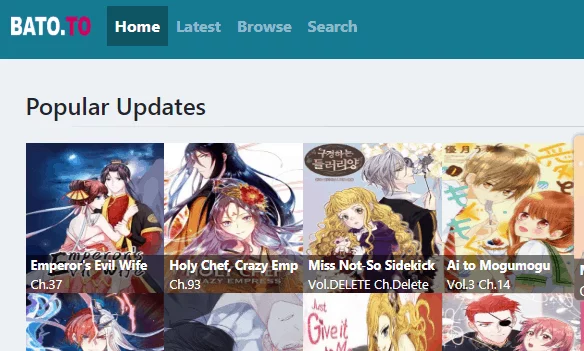 BATO offers a diverse selection of Manga Comics, including drama, romance, action, sports, sci-fi, and other genres. Bato.to is a popular website that, like other third-party manga sites, does not experience outages. It is an open-source website where you can upload Manga and help improve the collection. The "Latest" tab will display the most recent updates, which you can use to keep up with the trend. This website is updated hourly to ensure that it is a stable and dependable source for reading Manga online.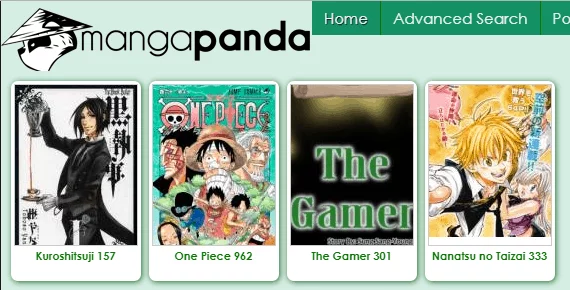 It is a green-themed manga website with a wide range of content. It receives 40% of its traffic from the United States, making it a reliable source because only a good website can attract the attention of people in the United States. Furthermore, you do not need to sign in to access the content, which draws people to Manga Panda. People want quick reading with quality content, and it delivers on both counts.
If you are tired of scrolling through pages to find your desired Manga, this website allows you to search by name or filter content by release date, genre, and other factors. Although it contains advertisements and has a complex home page, it can serve your needs for free. Manga Panda deserves to be included on a list of trustworthy and consistent Manga websites.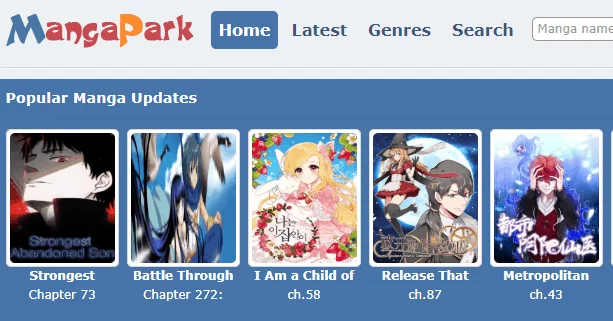 Manga Park is an intelligent Manga reading website that has nearly all of the popular Manga comics in its database. It has a user-friendly and straightforward interface that even a 10-year-old child can operate. Manga Park allows you to change the website's theme to a dark colour. It allows you to bookmark your wishlist, but you must first create an account and log in. It also projects your reading history, which helps you keep track of previous chapters or series. It employs cookies, which allows it to load chapters faster than competitors.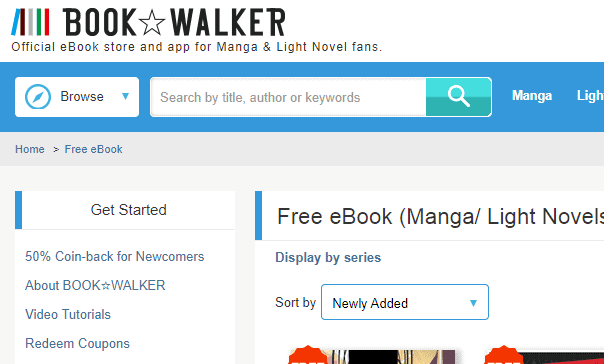 Another popular website where you can buy almost all popular Manga titles is BookWalker. Not only that, but users can use this website to preorder upcoming comic books. This website also has free Manga ebooks that anyone can easily download by registering for a free account. The website's user interface is elegant and simple. Furthermore, BookWalker has a massive collection of Manga ebooks. You can easily find both new and old Manga ebooks here. Furthermore, all available Manga comics can be downloaded in a variety of file formats.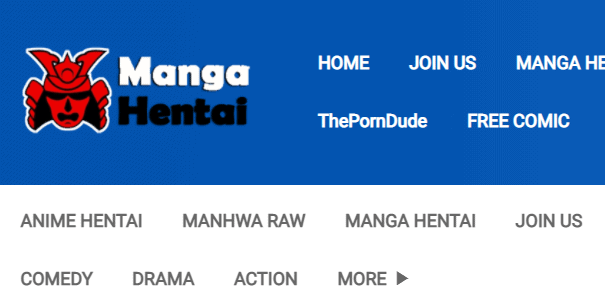 MangaHentai, as the name suggests, primarily publishes adult Japanese manga. It is, however, a well-known name among Manga readers who enjoy reading erotic manga comics. As a result, if you are not a fan of the Manga genre, you should avoid visiting this website. If you are a minor or have people around you, I strongly advise you not to visit this website. This is due to the presence of overtly sexualized images and advertisements on this website.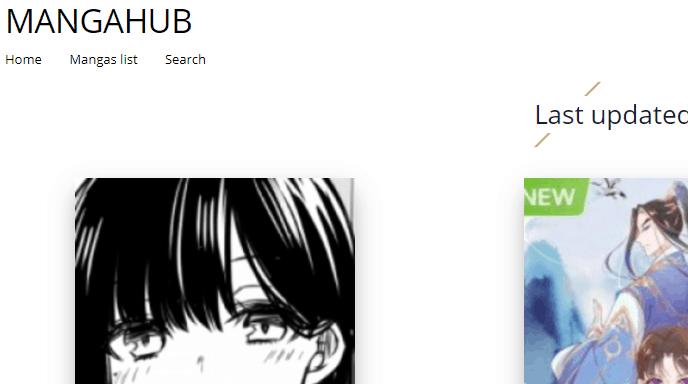 Mangahub is yet another well-known website where you can read free Manga comics online. It is also a free platform, so you can enjoy Mangahub's massive Manga collection without spending a dime. Another great feature of this website is that it constantly updates its collection with the most recent Manga releases. The website's user interface is overly simplistic. The user interface consists of a header, a navigation menu, a search bar, and a collection of Manga comics. Aside from that, there is nothing else on their website.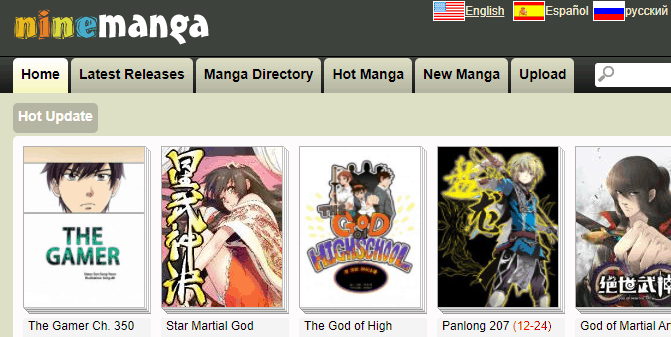 NineManga is the next website on our list. It is also a free website where you can obtain almost all types of Manga comics. If you enjoy reading old popular Manga comic books, NineManga may be the app for you. They do, however, have a good selection of recent releases. The website's user interface is simple but very functional.

Many people regard MangaEden as the largest online directory for reading free Manga comics. You can read many popular Manga series for free here, including One Punch Man, Solo Leveling, Haikyu, and other popular Manga from leading publishers. MangaEden also hosts the Italian version of Manga in addition to the English version. As a result, MangaEden is the best option for native Italian speakers. Unfortunately, the user interface of this manga website appears to be a little out of date. If we ignore that, MangaEden is unquestionably a good option for online Manga readers.
MangaGo is the next manga website on this list where you can read manga for free online. This website has a huge collection of manga comics from various genres. The good news is that all manga comics are adequately classified into different genres, making it extremely simple and comfortable to discover new Manga to read.
The website's user interface is straightforward and simple to use. On the homepage, there is a featured Manga section that focuses on recently released manga comics. As you scroll down the page, you will see the top five Manga from various genres. Except for the search function, everything about this Manga site is excellent, including the user interface. I think the search function is fairly basic. Manga can only be found by manually entering the title or author name. Overall, if you're looking for the best manga sites, you should check out this one.
Finding translated versions of Japanese manga is one of the most difficult problems that the global audience faces. Though it is relatively easy to find popular manga comics, many good smaller series never leave Japan. As a result, the primary goal of this manga website is to bring these lesser-known manga series to the attention of a global audience. MangaSee collects manga from various translators around the world and uploads it to its library. In addition, it hosts officially translated series. This makes it an excellent choice for any manga fan living outside of Japan.
MangaClash is another great manga site with a good selection of manga comics. Unfortunately, MangaClash's manga collection isn't as impressive as some others. Nonetheless, you can find almost any recently released or ongoing Manga series here, making it an excellent choice for manga fans. The website has approximately 4000 manga series, which is sufficient. The best aspect of this website, however, is its user interface. The user interface is clean and minimal, and if you don't like flashy things, this is the website for you. There are advertisements on the platform, but they do not appear to be harmful or annoying.